A Glimpse into Your Coiled Tubing
From Dashboard to Detailed Reports
Navigate your inspection data effortlessly. Our CTI Portal offers a secure online dashboard that puts your recent inspection data and monthly history within arm's reach—anytime, anywhere you need it. Access snapshots of your recent tubing inspections, or dive into the intricacies with user-friendly, interactive charts that empower you to explore the details comprehensively.
Our reports, whether online or in PDF format, deliver unparalleled clarity and confidence for all your CT wellbore interventions. Navigate through the wealth of information with ease, ensuring that you are always in command of the insights that matter most.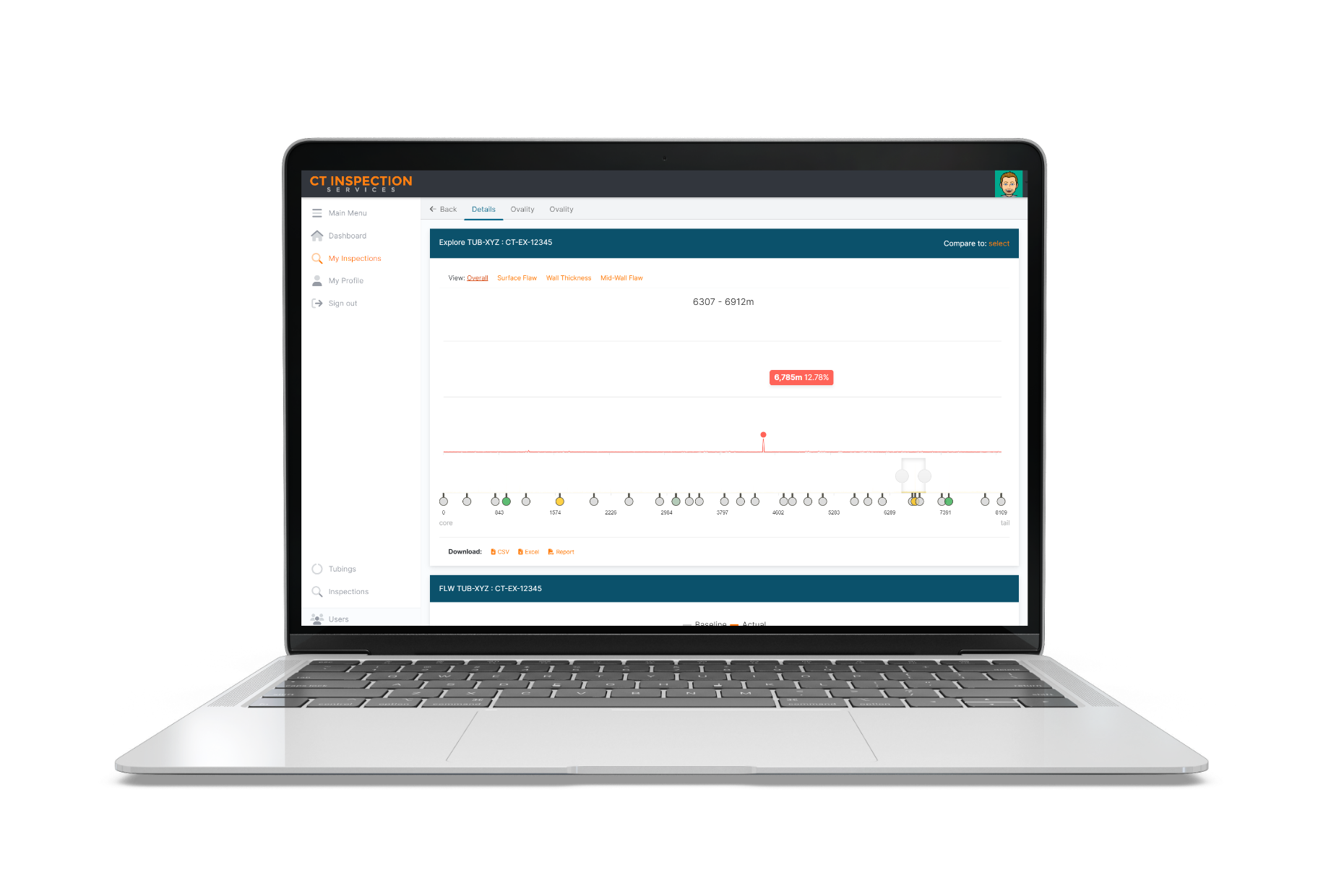 Browse online or download a report
Interactive charts
Experience the power of interactive charts that enable you to dive deep into intricate details impossible to capture on a static paper report.
With each tubing inspection containing an extensive array of data points, far beyond the scope of a traditional document, our interactive charts allow you to zoom in and uncover nuances that would otherwise remain unseen. Curious about the insights you might be overlooking? Request a demo, and we'll guide you through the revelations these charts can
Printable reports
While email communication and team discussions thrive on the convenience of digital reports, sometimes a printed copy holds its own significance.
Our system seamlessly accommodates both preferences. Recognizing the importance of flexibility, our portal ensures that online connectivity isn't a prerequisite for accessing your data. Easily download your inspection report as a PDF, providing you the freedom to share and distribute it as needed, whether online or offline.
PIONEERING COILED TUBING INPSECTION GLOBALLY
Attention to companies with coiled tubing needs in Texas and Alberta
Whether it's a baseline inspection or an assessment of used strings, our adept team stands ready to ensure the integrity and safety of your coiled tubing assets in both Alberta and Texas.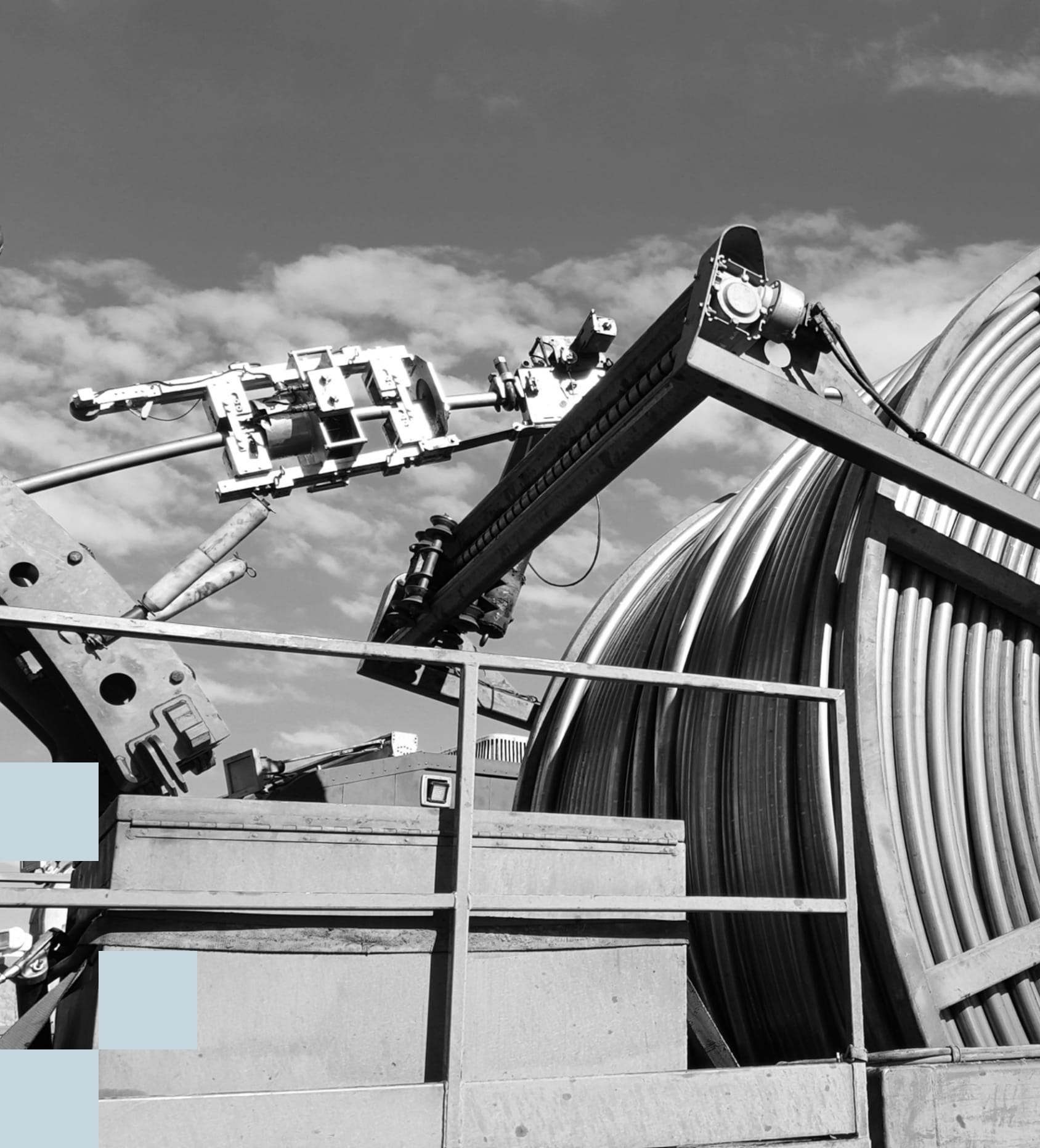 Putting You First
Our customer-centric approach ensures solutions that align with your individual requirements:
Manufacturers: Empowering your products and enhancing accountability, CTI provides transparent inspection reports that resonate with discerning clients.

Service Companies: Collaborating to raise industry standards, we enhance coiled tubing quality while optimizing operational efficiency.

End User/Operators: Your operations are paramount. Our thorough inspections assure safety, reduce downtime, and uphold the highest industry benchmarks.

Pioneering Progress
Beyond inspections, CTI is a catalyst for industry progress. Our growth objectives revolve around delivering quality and innovation. Excellence is ingrained in our team and technology, making us a driving force in the industry's evolution.